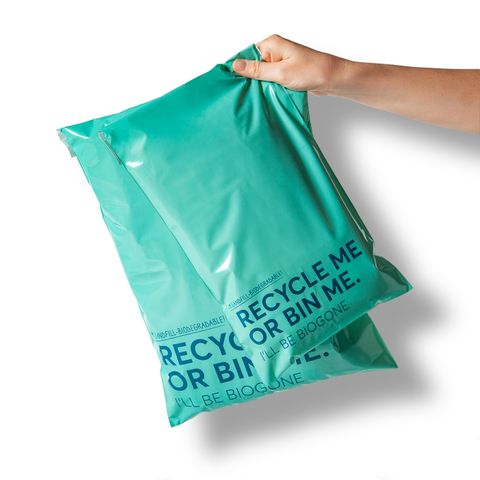 BIO COURIER SATCHELS
Description
Our Landfill Biodegradable courier satchels are 50um thick with a self-adhesive flap. With the big green microbe symbol on the front, your clients will immediately know this bag is different. When disposed to a landfill, the plastic wrap will biodegrade and therefore not left for future generations to deal with AND it is recyclable in RedCycle recycling bins.

Landfill-biodegradable, they will biodegrade when disposed to a landfill.
Boxes made from recycled cardboard
3 convenient sizes for 1, 3 and 5 kg.
Self-adhesive sealing back flap.
Boxes of 100 satchels.
No shelf life issues.
Please see our other landfill biodegradable packaging supplies;
Biodegradable Machine Pallet Wrap
Biodegradable Void Fill Peanuts