Home

/

COLD CHAIN PRODUCTS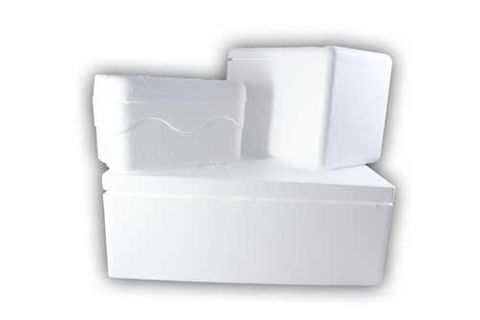 COLD CHAIN PRODUCTS
Description
ESKIES
The high thermal insulation and moisture resistance properties of our eskies deliver peak performance at any temperature. Temperature sensitive products stay within the desired temperature range. Chilled goods stay chilled.
Additionally, the exceptional shock absorbing characteristics of our eskies result in less damage to high value products on their journey through the supply chain. EPS packaging absorbs impact blows, maintaining consignment integrity.
***FREIGHT POLICY - ESKIES***
PICK UP ONLY
***DIMENSIONS LISTED ARE THE INTERNAL DIMENSIONS OF THE ESKY***
GELPACKS
500gm Gel/Ice packs to be used for the food or pharmaceutical industry.
A Superior Gel Coolant that provides greater control over optimum temperature ranges during short or long distance transportation.
Ensure your valuable Seafood/Pharmaceuticals arrive at its destination in premium condition ;
• Superior freezing/coolant properties to ice.
• Maintains produce at optimum temperature of 0c - 5c longer.
• Non-toxic gel.
• National Food Authority compliance.
• Unique anti freezer burn - no mess.
• Can be chilled -60c
Other sizes, and custom print available on request.
THERMAL LINERS
Our Sancell thermal bags and carton liners are a 100% recyclable, economical, light weight alternative to traditional one-way thermal solutions.
Reflects radiant heat flow.
Acts as an air barrier which reduces heat transfer and conductivity.
Reduces overall parcel weight for more economical shipping.
Suitable for recycling at RedCycle bins located at supermarkets across Australia.
***PICK UP ONLY***
For orders over 750 Thermal Liners, a delivery service may be available to certain areas - please contact the office sales@powerpackaging.com.au or (02) 9725 2211
STOCK SIZE THERMAL CARTONS
Our Stock Size Thermal Cartons are the ideal way to safely and securely store your frozen goods, they're the perfect size to fit our Thermal Liners and combined with our Gel Packs, be confident that your temperature sensitive goods will stay cold.
CHECK OUT OUR COMPLETE COLD CHAIN STARTER KITS HERE
Please note: This page contains custom products marked with a # which have a lead time of 3-7 business days.