Home

/

TMS-300 SEMI AUTO STRAPPING MACHINE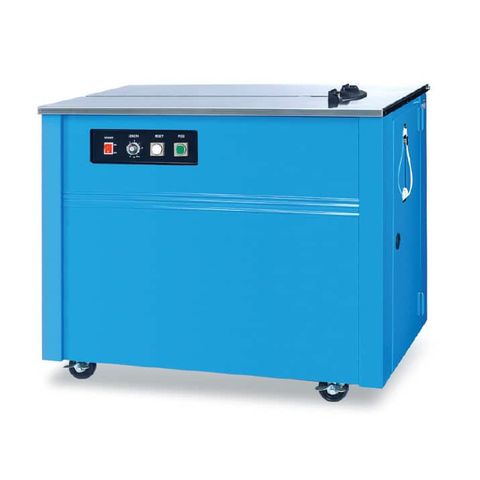 TMS-300 SEMI AUTO STRAPPING MACHINE
Price:
$1,198.00 (ex GST)
Description
The Semi-Automatic TMS strapping machine is the perfect low to moderate volume strapping machine used in many applications for securing and unitizing outgoing shipment packages of various sizes.
High engineering standard and simple design.
Easy operation, simple maintenance.
Adjustment for use of any strap in a width up to 15.5 mm can be made by slackening off only four screws.
Overall Length: 902mm
Overall Height: 760mm
Overall Width: 586mm
Strapping Speed: 2.5 sec/strap 2.5 sec/strap
Dimension: 910mm(L) x 582mm(W) x 785mm(H)
Net Weight: 100 kg
Max Tension: 45 kg
Strap Width: 6, 9, 12, 15.5 mm
Power: AC230V(50Hz), Single phase